Tips For The Best Treatment For Anxiety!!!
Here are some  simple tips for the best treatment for anxiety
Anxiety Relief Techniques That Work!
They will help you feel less trapped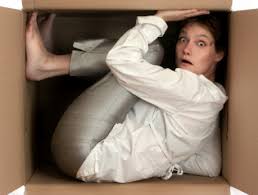 You need to think out of the box! Anxiety can make you feel trapped in your mind. Thoughts that seem true may not be. For example, you may have been sexually abused and for good reason think all men are jerks. Are ALL MEN jerks? Have you never met a man who has not hurt you? This is how you get out of trapped thinking. The Best Treatment For Anxiety is cognitive behavior therapy (CBT). It helps you review your thinking like we did above in a more objective less feeling manner.
You need to recognize the reptiles in your brain!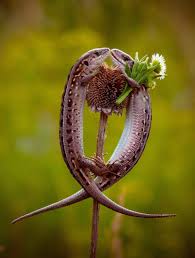 Research has said that our brains have not evolved beyond our reptilian instincts. We still feel that the hammer will fall any day. Just like the cave man worried about being clubbed int the head. Did you ever wonder why people are so negative at times? The fact that our brains are programmed for a flight freight response explains it.  Knowing this helps us not trip out about our stress as much. Here is the next tip for the Best Treatment For Anxiety.
Think about your fear in an exaggerated way: Pretend that you are telling your fear to someone else and make it as exaggerated as possible. Or really tell someone else. For example, say you are worried about standing in line at the grocery store and your credit card will not work. You're really afraid of this because someone was really rude to you a few weeks ago when your card did not work. Tell them an exaggerated story like I am sure the person behind me will start pulling their hair out and screaming that I am so dumb that my card does not work! This is a method for anxiety treatment at home.
Here Is The Next Tip for The Best Treatment For Anxiety.
Write a letter to your fear: You can use any of these anxiety relief techniques on your own. We would be happy to help you as well to contact us please click here!
Writing a letter to what is bothering you can really help. Tell the fear your sick of it! At times the fear can be a real part of us. Writing to it can help us to let go!
Remember 99% of the time the NOW is safe: Think about it how safe are you NOW? Are you in a safe place. There is no immediate threat. If there is find a safe spot! Are you going to have a warm meal? Will you sleep in a cozy warm bed?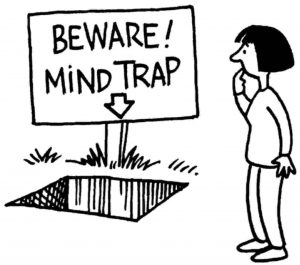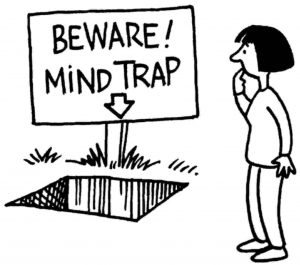 Look out for this mind trap! Your NOW is usually safe. It is the future that worries us. Or the past that makes us concerned about the future. STAY IN THE NOW!
For more info  take a look at this link for the Best Treatment For Anxiety
http://mentalhealthsupport.ca/4-anxiety-tips-work/
What clients saying about Tim and the Best Treatment For Anxiety
Mental Health Support.ca clients are saying Tim's approach is the best treatment for anxiety and other mental health issues!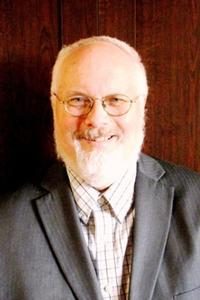 I wanted to sincerely thank you for all of your guidance this year. It's hard to believe that just a year ago I felt like everything was slipping through my fingers, and I cannot thank you enough for teaching me how to believe in myself, and take charge of myself and my life. My new career is a dream come true. I work with the most wonderful people and every day I feel so grateful for everything I have. My relationship with my husband and my daughter is stronger than ever – your strategies helped us to communicate better, have fun and rediscover why we fell in love in the first place. You are an amazing and caring individual and I'm truly glad we crossed paths. Tim offers the Best Treatment For Anxiety"
Kimberly
Richard and I love Tim! We did not know him at all until we were referred to him to learn some coping skills for a challenging workplace situation. Tim had LOTS of great and applicable suggestions & resources that have been very effective. An added benefit is that we always leave a Tim-time feeling encouraged and equipped. We even laugh! And it has been our pleasure to refer others who will benefit from working with Tim, none are disappointed."
Janet and Richard Smit
Peter thinks Tim's approach is the best treatment for anxiety!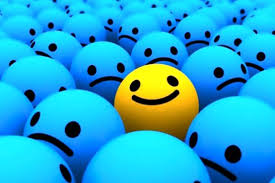 I have been cured of my addiction and depression. Tim has used his special talent to help me get on with my life! Tim,s approach is the best treatment for anxiety !"
Peter Garilovic
"Tim has been very supportive and knowledgeable during my issues with Bi-polar disorder. He is very positive and always finds ways to make me feel better. He is very thoughtful. He has really helped me with my anxiety his menthod is the best treatment for anxiety,"
Joel Eby, who uses Tim's phone support
Tim's support was the best thing that ever happened to me. Before I began working with Tim, providers told me what my issues were. They did not listen, dealing with things that did not even exist. Now I am engaged using my art. I have a steady income, and living my dream to be an artist."
Barbara Lee, Guelph ON
Tim's support has helped me to plan my life. I now have my own graphic design business. He also helped me connect to free com-munity supports and my depression is much better so I can work in my own business."
Maryland Kowalski, Guelph ON
I have now had the pleasure of knowing Tim for several years through his Support Group, as a life coach and as a personal counselor.  Tim brings an upbeat, creative and pragmatic approach to his counselling and his diverse background in mental health and social services as well as his personal interests including world travel, food, and culture make him a fantastic resource.  He aooffers some of the Best Treatment For Anxiety I ever had. He is open-minded and non-judgemental, great characteristics to be found in a counselor.  Thank you Tim for all the kindness, support and encouragement you have provided over these years!"
Amanda, Guelph ON
Tim's approach is uplifting and thought provoking. He is helping me in my work to cope with depression and negative thinking with Cognitive Therapy it is the best treatment for anxiety. I have been able to stay at work and deal with my depression and advocate for accommodations with my employer because of his support.  He has listened to my needs and understands what I am going through. I am very comfortable working with him."
Susan, Guelph ON
Tim's positive approach is always upbeat. His advice has helped me move on with my life. I now have more money and am living in a place love. He knows how to connect me to community supports that are free and extremely helpful."
Sonja Kachel, Guelph ON
Family Support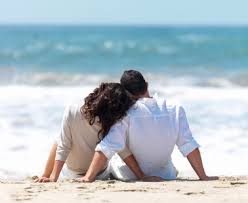 Tim is helping us as a couple to plan where we want to be in our lives with work and as a couple. He is guiding us in how to deal with our depression with cognitive therapy and both us are feeling better."
Alana and Shayne, Guelph ON
Tim has helped me and my family to learn how to cope together. We are working on how to help me to start my own business and expand my career. My anxiety and depression is much better and I feel I am able to get on with my life."
Michel and her mom, Cargill ON

Tim has helped me to sort out some very complex mental health issues in my family."
Marg, Guelph ON
Comments from Professionals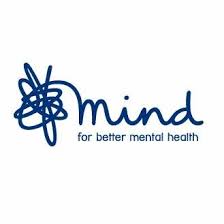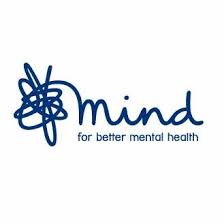 Tim's unique and diverse history has imbued his work with a wisdom that is extremely useful to anyone no matter their personal background. Tim uses an insightful and creative style of counselling."
Connie Shaw, Ret. Chaplain in Corrections in Ontario
Tim has been doing keynote and motivational speaking for a number of years. His topics include Optimism, Building a Working Community and Mental Health in the Workplace. Tim Tentcher was our keynote speaker for the 7th Annual Quality Child Care Initiative Child Care Cooks' Conference for Guelph and Wellington County.  The topic he shared with us on the "Power of Diversity" was well received by the participants of this conference and all were inspired by his passion on empowering people to share their diverse background through food.  Tim's intriguing message of how DAL (Diet, Attitude and Lifestyle) can contribute to one's overall healthy lifestyle.  Thank-you Tim for inspiring a community of cooks who provide daily meals to our youngest citizens."
Paola Hohenadel, Quality Child Care Coordinator, Guelph and Wellington County
Looking for support? Click here

We offer the Best Treatment For Anxiety!