The Preferred Choice for Family Counseling in Guelph, ON!
Mental Health Support.ca Family Therapy in Guelph is about helping families love, enjoy and play together. To do this the family need to communicate well and manage their time in a way that they can enjoy each other.
Connect to a Family Therapist Today
If you would like to book a time to work on bettering your family click here!
Family Therapy You Can Count On!
A Family Therapist Will Be In Touch With You In One Business Day!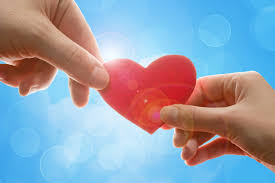 As families learn to vision what they want to live and be together the family moves from I to we. Moving from the I to we can happen very easily. Making time to eat together is a great way to this.  Studies have confirmed what parents have known for a long time: sharing a family meal is good for the mind heart and soul of all family members.  Family dinners stop things like substance abuse, teen pregnancy, and depression. Eating together makes higher grade-point averages and builds self-esteem. Dinner conversation is a great way to learn to speak better it helps more than reading. The stories told around the kitchen table help our children build resilience. Eating together also lowers the rates of obesity and eating disorders in children and adolescents.
We need to spend time together. Why not eat together. This is why the founder of Mental Health Support.ca wrote 2 cookbooks. Click Here if you are wanting to see them 
Cooking together is fun fun fun and it is free. It is so good for the family. Research tells is just 5 nights a week has this impact. Is does not matter what meal it is. Have it at lunch in the morning or for supper. Cooking together helps as well. it helps build creativity and self-expression. It needs to be fun. Cooking brussels sprouts is not the same as pizza! Be creative about what you can share at the table. Talk about family history or stories about dating when you were young. Talking about the history of food can be really fun. Look up the history of chocolate! It dates back to 1900 BC.
In the book we use to help families Picture Your Life we talk about a family mission statement.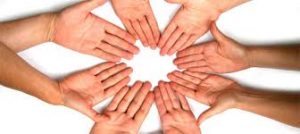 We need to connect together as families this is what family counseling is about.
Families need to know what they value together. For example one mission statement we did in a Family Therapy session was Work For Each Other. The values from this statement were…teamwork, loyalty, trust to just name a few. In this statement, you can see how it can hold a person accountable. Someone playing video games 10 hours a day is not living this mission. The father who works 14 hours a day 6 days a week is not as well.
Family therapy needs to go beyond dealing with conflicts. A great way to go beyond focusing on conflicts is seeing the good in one another. Gratitude opens the door to a better relationship. It even helps our physical health. It builds self-esteem and helps us be happy! Yes, we have to deal with conflict but we have to spend as much time focusing on the good.
Sometimes we need to accept each other in our families.
Family therapy can help us accept one another with our faults and then move us one to being a better family unit!
In the section below Tim talks about this in his book Picture Your Life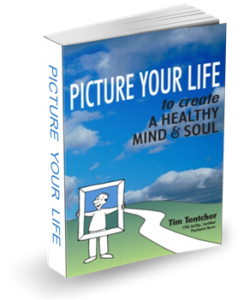 "Our attitude may be the only thing we can change."Nothing is true and nothing is false, everything depends on the color of the lens through which we look." Ramon de Campoamor. The famous Greek philosopher Epictetus said. "Happiness and freedom begin with a clear understanding of one principle: some things are within our control and some things are not." Life will do what it will do to us. It is all in how we face it. This is the only thing we can change with much of what we experience. It can be done with thoughtful reflection. Is it what we are going through something beyond us? Do we control our birth and death or does something greater than ourselves control us? The answer is that there is a source that has placed us with parents. This started the first move in the chess game of life. Everything else that we experience in this chess game is affected by the first move. And we are making the moves and taking action in our life. So we need to try to make things better and then accept that we are in a chess game of life and live it with a positive attitude, not necessarily with rose colored glasses, but with a rational view that both good and bad happens, but how we face it is the key to peace."
Family Therapy helps you not feel trapped!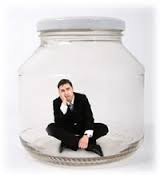 Family Counseling works on issues connected to the following when you use effective family therapy techniques.
Finances: How we handle our money together is a common area of concern. We will spend time with you to develop an effective strategy for this.
Loss: Many times people see that they are losing some of their freedom while we are doing Family Therapy.  They may also see a loss of being close to a parent. Things change and grief can affect us. Death in a family is also very heard to deal with. We will help you heal the grief issues you have encountered.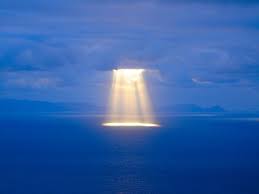 Substance Abuse: We are trained in addictions. We help people see how to cope with their stress without having to use substances in our Family Therapy sessions. We have worked with so many couples who have a clearer picture of who they are together and see that getting wasted is wasting their happiness! Family therapy interventions really work for substance abuse even better than treatment programs that are in the hospital!
Expectations on children: As parents, we need to find a balance in our expectations of our children and each other. Do as I say not as I do is not a good motto. Our kids judge us and for good reason. We need to act and treat others as we would like to be treated. Expectations should be discussed not enforced. Family Therapy really helps with that.
Adult children still living at home: Do you have a 19-year-old stuck in the basement playing video games not getting on with life? This really connects to Family Therapy. The family needs a plan to help the adult child. This may mean setting up limits and making expectations clear that both parties agree upon.
Living with someone with a chronic illness: It is very hard to live with someone who is unwell and not getting better. Support of a Family Therapist can be very helpful. Having a mental health concern that raising its ugly head can be a chronic reality that many spouses are even afraid to say they might be struggling with. Family Counseling can help couples deal with such issues effectively!
Family Counseling Helps us Find the Light!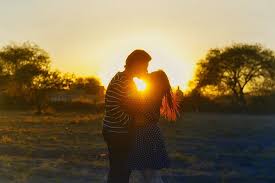 Family Therapy Works – Call Us At 519-993-4609 – A Family Therapist Will Connect With You
We have helped 100s of people over the years. Working with the family helps make change solid. It lasts when you have the support of each other.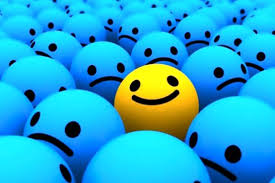 Study after study has proven this. It makes sense our family is what influences us the most. We need to have healthy relationships and it is critical that that health starts with our family! This is what is so cool about doing Family Therapy! It helps us accept one another and love each other deeper. It can also help us not to be walked on and stick up for ourselves.