Guelph Executive Coach Stress Reduction Support!
Mental Health Support.ca Guelph Executive Coach helps team members become aware of effective tools they can pass on to employees and fellow team members. Teams become alive and thrive. We help fashion the passion that makes people want to come to work.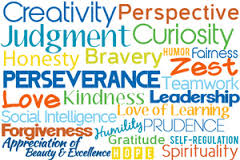 Our values make us want to work together
A Guelph Executive Coach Keeps The Team Well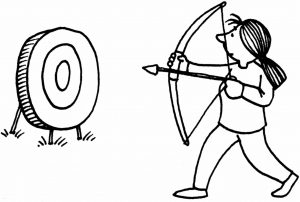 Teams need to stay on target
Workplace stress has now been classified as a mental health concern. Our Guelph Executive Coach program links mental health to coaching giving a perspective most coaches do not have the training to deal with. Many coaches are burnt out managers and do not have the mental health training that we do. Mental health in the workplace needs to be addressed and not overlooked. The skill of a manager is to keep the people on the manager's team well and working at the best of their capabilities. This is as much of a mental health challenge as it is a managerial one.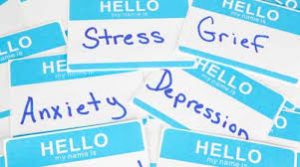 There is a multilevel approach we use in our Guelph Executive Coach program. It is offered in other areas we travel within a 2-hour radius to give your team the support they need.
Shortly we will be outlining what our Guelph Executive Coach program offers but first let's look at how critical mental health support is in the workplace.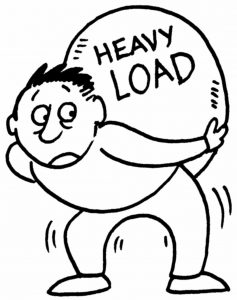 There are a growing number of claims to WSIB because of workplace stress. A Guelph Executive Coach is needed. This is costly to our companies in many ways. People who are suffering from anxiety without tools to cope do not perform well. As an executive team how you feel affects your workers. Workplace stress is now being identified as a workplace injury. PTSD Post Traumatic Stress Disorder can develop through workplace harassment. Recognizing the importance of this will help the team work together in an upbuilding way. It takes the skill of a Guelph Executive Coach and a therapist we have training in both fields. People will want to come to work as they feel safe and issues are dealt with. We spend most of our time with the people we work with so we need to focus on how we can take delight in how we work together. Mental health happens when people are feeling empowered. They feel less controlled and trapped.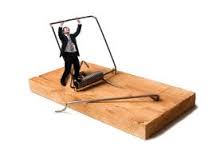 The more we can be flexible to the changes that are bound to happen the better we feel being inflexible binds people up.
Our Guelph Executive Coach Program
We focus our Guelph Executive Coach program on a number of key areas
For the program to be most effective interventions need to be ongoing and monitored for effectiveness. How many workshops have we attended that we put to the wayside! Mental health support is too critical of an issue to leave to a ½ day workshop. Our rates are affordable to keep the intervention ongoing.
Teams need to meet as a group to discuss interventions and values.
Individual team members need to meet with Guelph Executive Coaching program coordinators to feel free to open up about issues that may not come to light in the group sessions.
To contact Guelph Executive Coach click here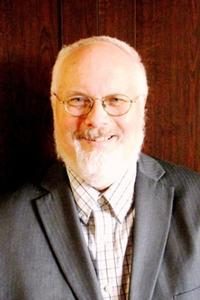 Guelph Executive Coach Tim Tentcher
Guelph Executive Coach Program Help Teams Perform
Executive managers cannot be a therapist or councilors. Nor can HR! How to guide someone to support does need to be taught. The words manager and educator need to be synonymous.
Teams need to work on group process.
Guelph Executive Coach Program Helps Teams Perform!
Understanding group process needs 3 major skills… as a Guelph Executive Coach we can help
Diagnosis: Behavioral patterns of the executive team as a group need to be observed, monitored and diagnosed. How this impacts the people below the managers also needs to be observed, monitored and diagnosed. Groups are extremely complex. This is why having our Guelph Executive Coach program at your workplace will help. Outside eyes can see things people are too close to. Once the team has new eyes it can then implement change strategies. With 4 people on a team, it jumps to 11 subgroups with 8 people it is 247 subgroups. This is how complex team dynamics is. Guelph Executive Coach
Adaptability: Groups need to learn how to adapt to one another. Managers need to have the skills that promote adaptability. This takes trust in your team. Groups change and adapt fast and observation skills need to be taught. Here are some things that need to be observed… Communication, involvement, conflict, leadership, goals, roles, norms & problem-solving. You will never have an empowered self-directed team unless the manager is willing to share control and be adaptable.  Guelph Executive Coach
Empowerment: People need to feel they have a say to be empowered. Meetings after meetings are not as helpful as giving someone a role with clear tasks and letting them get to it. This is the art of delegation. We need to never wait to empower and delegate! Empowerment is all about letting go so others can get going. None of us is as smart as all of us. Guelph Executive Coach
This is Guelph Executive Coach programs model of Team development.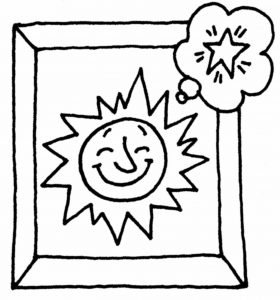 A healthy team brings out the star in eachother
To contact Guelph Executive Coach click here
To learn more about exectutive coaching click here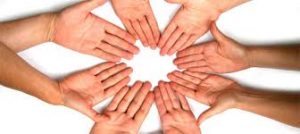 1st the team forms
Form: As teams come together there is a forming process. People have high expectations and hopes. The world seems easy to tackle. Yet the next stage will happen. Conflicts are bound to rise. This why a Guelph Executive Coach  is needed.
2nd it storms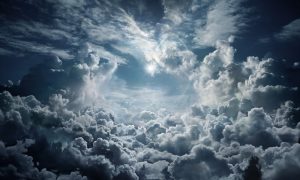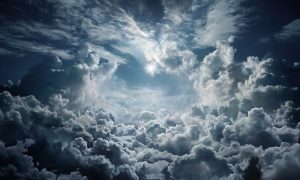 Storm: This is the stage of the process when reality sets in. Expectations are not met as hoped and conflict happens. No group developmental stage is bad. Storming is a natural part of group development. The question is how elegantly we can deal with it. Handling storming needs to be thought out. It is complex and must not be stuffed or overlooked
3rd it norms
Norm: Group values develop many times in the back ground. These values need to be drawn out and team members need to be held accountable to them.
4th it then performs
Perform: The following areas need to be monitored for the team to come to its full level of performance, each happens on its own but they do occur together. Team dynamics are like cooking a good meal. Each intervention needs to be measured and used for a certain amount of time. We have to be sure we do not get burnt!
Purpose
To have apparent purpose goals need to be clear and SMART. They have to be specific, measured, attainable, realistic and timed. Plans to reach those goals need to be clear and well laid out. People need to know what their roles are in achieving those goals. Getting to where you are heading needs to be celebrated. At times goals may not be fully achieved but we need to count the small victories. Vision inspires performance and commitment.
Empowerment
As stated above delegation leads to empowerment. Team members need to be praised and see the good in the tasks they have been assigned. Goals need to be clearly stated. Small steps to the goal need to be recognized. If all we see is the windows dirt we will never see that it may be a window of opportunity.
Relationships and communication
How we connect to one another needs to be open and respectful. Stuffed feelings lead to stress and burn out. Lack of appreciation is the # one reason people leave the team. As stated above workplace harassment is now a WSIB issue. How treat each other in the work place needs to be monitored and observed. This is why as a Guelph Executive Coaching program we like see people individually and as a group. Things are stuffed way too often. Gossip kills a group.
Flexibility
The only thing that is consistent is that things will change. Teams can get stuck in a rut. We need to encourage flexibility in our team. Flexibility builds trust. Many of the dynamics that happen in a group interweave. One thing affects the other. If you start knitting a sweater and do not see your stitching is tight and are not flexible enough to realize it the sweater will not turn out.
Recognition and Appreciation
One of the things we do in our Guelph Executive Coach program is chart recognition and appreciation. Too often this is overlooked. What is not monitored and observed will be overlooked. We want a team that feels good about itself. If we do not recognize and appreciate we will not build good morale.
Morale
Effective team leaders adjust their style to provide the group what it cannot provide for itself. To build a good sense of morale we need to do all the above. Morale is a natural consequence of working at learning group dynamics. As a Guelph Executive Coach program getting to a place where people thrive and become alive at work is our goal.
Want to learn more about team dynamics click here
To contact Guelph Executive Coaching click here
Guelph life Coach that get you where you want to be!
What Life Planning can do for you
Yogi Berra, one of the most quoted sports figures, said "If you don't know where you are going, you will wind up somewhere else." Tim has been a Guelph Life coach for many years. He helps people plan and make the changes they need.
Kimberly says this about Tim as a Guelph Executive Coach
 "I  wanted to sincerely thank you for all of your guidance this year. It's hard to believe that just a year ago I felt like everything was slipping through my fingers, and I cannot thank you enough for teaching me how to believe in myself, and take charge of myself and my life.
My new career is a dream come true. I work with the most wonderful people and every day I feel so grateful for everything I have. My relationship with Adam and my daughter is stronger than ever – your strategies helped us to communicate better, have fun and rediscover why we fell in love in the first place."
Anyway, at the risk of this becoming too sappy just wanted to say thank you again so much. You are an amazing and caring individual and I'm truly glad we crossed paths.
Life planning helps you to see what you want in your life, where you want to go and how you can maintain the things that are working well for you.  Tim uses the success principals developed through Jack Canfield's research. (Jack Canfield is the author of Chicken Soup for the Soul.) It is an effective, well-researched system that helps you to make clear plans and develop action strategies for improving your life.
As a Guelph Executive Coach we help people find  balance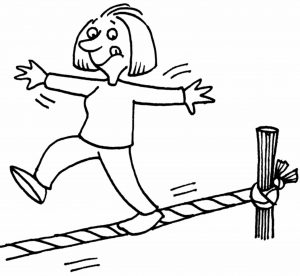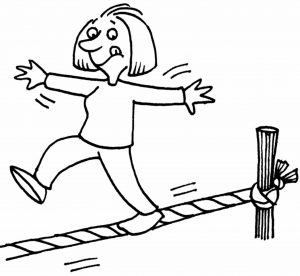 Many of us live unplanned lives and then wonder why we have little to show for it. This is the root of much of the anxiety and depression we suffer today as a society. As a Guelph Executive Coach we can help.
Jack Canfield's Success Principals show an effective method to get on with your life. Canfield researched the most effective mental health treatment approaches and self help of the last 100 years. None of it is his thinking, but he uncovered the most effective tools. Tim has been trained in using the principals through the Canfields Coaching program.
They help you get from where you are to where you want to be. The principals help you to increase your confidence, tackle daily challenges, live with passion and purpose, and get where you want to go.
These principals have been used by successful men and women throughout history this why they work.
We need to learn how to make the FRAME-work of our life as beautiful as it can be, a picture that makes us feel good when we look in the mirror each morning, as we prepare to face the day ahead.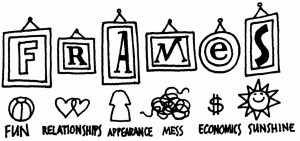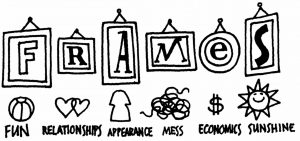 A planned life looks at that FRAME a Guelph Executive Coach can Help
Fun: Are you having enough of it? What kind of fun-filled life do you want in a year, in 5 years, or in retirement?
Relationships: Have there been issues in your marriage? Have you lost contact with friends? Do you want to make new ones? Do you have a plan?
Appearance and Health: Do you need to lose weight, become more active, have you had a recent health scare?
Mess: Are you putting off taking action? Do you need to organize your life and your surroundings? Dealing with what you might be putting off is cleaning up the mess of life!
Economics: Are you making the income you desire? Have you saved for the future? What kind of life do you want to be living in 5, 10 or 20 years? As we Guelph Executive Coach we can help.
Do you have a clear picture of the life you want? If you don't, you need to surround it with FRAME work life planning. This is Tim's specialty. A Guelph Executive Coach that is here for you we also travel up to a 2 hour drive from Guelph.
Click here to see Tim as your Guelph Executive Coach there is no waitlist.