Guelph life Coach that get you where you want to be!
What Life Planning can do for you
Yogi Berra, one of the most quoted sports figures, said "If you don't know where you are going, you will wind up somewhere else." Tim has been a Guelph Life coach for many years. He helps people plan and make the changes they need.
Kimberly says this about Tim as a Guelph life Coach
 "I  wanted to sincerely thank you for all of your guidance this year. It's hard to believe that just a year ago I felt like everything was slipping through my fingers, and I cannot thank you enough for teaching me how to believe in myself, and take charge of myself and my life.
My new career is a dream come true. I work with the most wonderful people and every day I feel so grateful for everything I have. My relationship with Adam and my daughter is stronger than ever – your strategies helped us to communicate better, have fun and rediscover why we fell in love in the first place."
Anyway, at the risk of this becoming too sappy  just wanted to say thank you again so much. You are an amazing and caring individual and I'm truly glad we crossed paths.
Life planning helps you to see what you want in your life, where you want to go and how you can maintain the things that are working well for you.  Tim uses the success principals developed through Jack Canfield's research. (Jack Canfield is the author of Chicken Soup for the Soul.) It is an effective, well researched system that helps you to make clear plans and develop action strategies for improving your life.
Many of us live unplanned lives and then wonder why we have little to show for it. This is the root of much of the anxiety and depression we suffer today as a society.
Jack Canfield's Success Principals show an effective method to get on with your life. Canfield researched the most effective mental health treatment approaches and self help of the last 100 years. None of it is his thinking, but he uncovered the most effective tools. Tim has been trained in using the principals through the Canfields Coaching program.
They help you get from where you are to where you want to be. The principals help you to increase your confidence, tackle daily challenges, live with passion and purpose, and get where you want to go.
These principals have been used by successful men and women throughout history this why they work.
We need to learn how to make the FRAME-work of our life as beautiful as it can be, a picture that makes us feel good when we look in the mirror each morning, as we prepare to face the day ahead.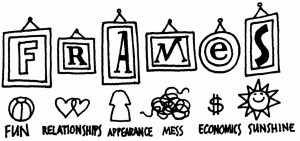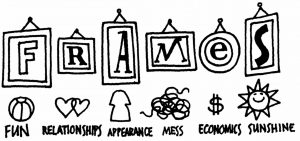 A planned life looks at that FRAME
Fun: Are you having enough of it? What kind of fun-filled life do you want in a year, in 5 years, or in retirement?
Relationships: Have there been issues in your marriage? Have you lost contact with friends? Do you want to make new ones? Do you have a plan?
Appearance and Health: Do you need to lose weight, become more active, have you had a recent health scare?
Mess: Are you putting off taking action? Do you need to organize your life and your surroundings? Dealing with what you might be putting off is cleaning up the mess of life!
Economics: Are you making the income you desire? Have you saved for the future? What kind of life do you want to be living in 5, 10 or 20 years?
Do you have a clear picture of the life you want? If you don't, you need to surround it with FRAME work life planning. This is Tim's specialty.
Click here to see Tim as your Guelph life Coach, there is no wait list.