As a Hamilton Executive Coach, we help individuals and teams thrive and become alive with passion for what they do. Stress is a part of being in a position of authority and the pace expected in today's working world is unreal! How to deal with your team is a key component in making working life less stressful.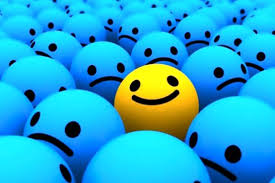 Hamilton Executive Coach Helps Dynamics
Let's explore one intervention we use that will show you how to do this.
As a Hamilton Executive Coach, we use an intervention connected to Tuckman's model of group development. Teams as a group need to learn how group interactions affect one another. This is a group therapy method. As a Hamilton Executive Coach, we are trained as group therapists and as coaches. Therapy is about changing how you respond as it relates to how you were parented for example. Coaching then takes over in how you make that change in the now.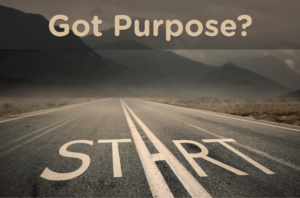 Behavioral change takes time and needs a skilled practitioner to implement the change strategy. In looking for a Hamilton Executive Coach be careful who you hire. Many coaches have little training. They may have been burnt out managers now becoming a Hamilton Executive Coach. Getting team members to change patterns they have been using and even learned in childhood is not easy. Let's look at how the process unfolds in teams and give some examples of how to use methods to help team members to change.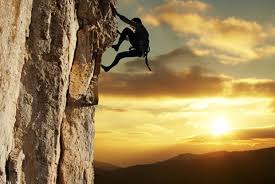 Sometimes it feels like an uphill climb
The first stage a new group goes through according to Tuckman is…
Need A Hamilton Executive Coach? Click Here!
Forming:   Our Hamilton Executive Coach helps with staff retention
Feelings are a big part of the forming stage. People are excited to get going and work together. Expectations are high and people have high hopes. Team members may be anxious about starting with the team. They want to perform well. During this stage, it is hard for managers to really delegate. They need to trust that the team members will do what the task delegated well. Staff need to believe they will hit the target.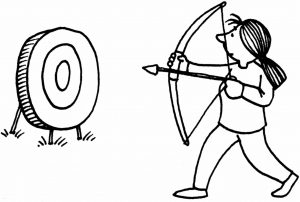 We find as a Hamilton Executive Coach one intervention that works well at any stage is active constructive responding. Showing thanks in a real way. If you are doing this in the first stage setting the team up with encouragement the team will stay motivated and perform at a higher level. As a Hamilton Executive Coach, we can help.
During the forming stage, team behaviors are not as open. They will be hidden as a level of trust is yet to be built. There may be a hesitancy for members to buy into what is being put forward. During this stage as executive managers, what needs to be focused on is building trust and safety.  Feeling valued is critical at any stage but is very critical at the forming stage. As a Hamilton Executive Coach, we assess how the team is dealing with process and intervention in each stage of the team's development. Now let's explore the storming stage.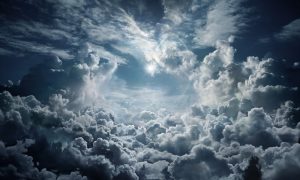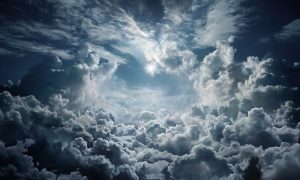 Storming Stage:  Our Hamilton Executive Coach help with team conflict
During the storming stage, the team starts moving towards its goals. Disappointment may set in as the team begins to see they may not be living up to or reaching the expectations they have set for themselves. Feelings of frustration come forward. How frustration is addressed is vital to helping a team really take off. Storming is normal. Storming is part of the process. As an executive manager, realizing this is very important. How storming is dealt with will make or break a team. Here are some ideas of what to do during the storming stage and what not to do.
Hamilton Executive Coach deals with Storming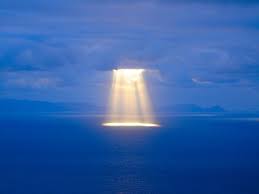 What to do during the storming stage…
Team members need to be heard and valued
Solutions need to be drawn out of the team
Feedback needs to be given without ego
Respectful communication needs to be used in an upbuilding way
Believe in the team member
What NOT to do during the storming stage…
Giving advice without listening first is not recommended even during a crisis
Being judgmental and critical will make the storming stage keep storming
Shaming a person or calling them out on issues in front of others is not recommended
Probing a person and expecting solutions they may not have
Pushing the issues under the rug and being afraid of the conflict
Going to others and talking about team members
The above behaviors are good to do at any stage but they really need to be paid attention to during the storming stage. Reviewing and refocusing on goals needs to be done during the storming stage. As a Hamilton Executive Coach, we can help!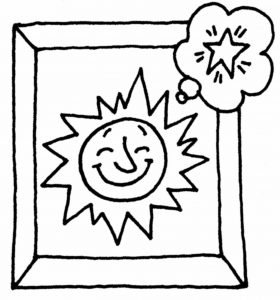 New skills while learning how to handle this process needs to be learned at the storming stage and we can help. Conflict management skills are not learned unless the time is spent. Teams need to see the wisdom of this or they will be in a cycle of forming and storming for months if not years.
Norming stage:   Our Hamilton Executive Coach help teams thrive
During this stage things become real. The team begins to accept what they can do together. Conflicts will still occur and the team may still slip into the storming stage for a brief time. A new member may be hired and the process of forming will need to be addressed again. As the team moves towards having stable members, the group then conforms to one another. If the team has a majority of members that have been together through thick and thin conforming is more likely to happen. Problems solved well make a team need each other. It creates synergy and excitement; people want to go to work. They thrive and become alive. This is our goal for teams a Hamilton Executive Coach. Norms are not always written down. It is a process that happens and people are not even aware of it. As executive managers we need to have our eye on the dynamics of our team will not perform as the best they can be. Now constructive feedback can really happen and will be received well. Team members accept each other and see the good and the issues we all have. People feel free to be human and do not feel like they need to pretend to be superman or wonder woman! As the team sees its competence and that competence is stroked and encourage the synergy becomes felt and real! In today's world, it is the rare group that really sees the need for each other. As issues and problems get solved team members see the need for each other. There is nothing like a relationship or a group you can count on. As a Hamilton Executive Coach, this is our goal for all the teams we work with.
During the norming stage, the team unites ground rules become clear and are communicated with less fear. our Hamilton Executive Coach helps teams come together.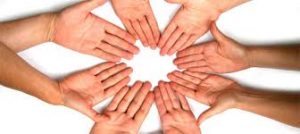 Remember this is all happening at a group level that most team members may be unaware of. Working with this process of team dynamics is fascinating as it works on both covert and an overt level. During this stage, productivity will increase and the team can delegate more tasks to the members working under them. They can trust that the job will get done and it will be done well!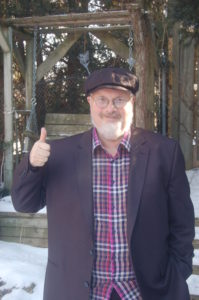 Performing stage: Our Hamilton Executive Coach increase team performance   
As the team performs well together people are more satisfied. They are energized by the group dynamic. Team members may take each other out to lunch at the spur of the moment for example. Team members enjoy each other more. They begin to share experiences and learn from each other in a way that is much more heightened than the other stages, team members are more proactive and less reactive. As delegation begins to happen, there is more time for proactively and fewer problems and crisis response. Differences in personality are more accepted and people are more comfortable just being themselves together. There is less talking behind each other's backs and things are shared more freely. Problems of course still arise. The group will revisit the storming stage. As the executive has a majority of members in the game for the long haul the dynamic becomes a culture that lasts and is sustained. As a Hamilton Executive Coach, we work to help maintain this culture and keep teams thriving!
David Tyrman CEO of World Famous Branding says about our Hamilton Executive Coach
David Tyrman CEO of World Famous Branding says: Tim is an out of the box thinker and guide. His insights are thought-provoking and can't help but cause you to improve, grow and succeed. Tim is a pleasure to work with and a pleasure to know, you won't have a dull moment and you will be glad you invested in yourself by working with him. TWO HUGE THUMBS UP.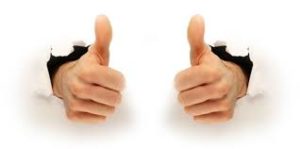 Wendy Halton CEO WHI Consulting says:  Want to get action in your life or business? Call Tim a Hamilton Executive Coach. Motivating, inspiring and 'on-point'. I would call him yesterday!
Ann Marie Hienricks Project Manager says: I have had the privilege of knowing Tim as a Hamilton Executive Coach, firstly a business colleague, and as time has gone by, a true friend. Tim has a lust for life that is rare, with a zeal that is truly outstanding. His ability to create calm and quiet strengthens his coaching abilities and allows his partners and clients to see things in focus while creating a positive energy in what they are doing to move their business and lives forward. If you are seeking inspiration, with a splash of a reality check, Tim is the Hamilton Executive Coach for you.
Our Hamilton Executive Coach specializes in the auto industry.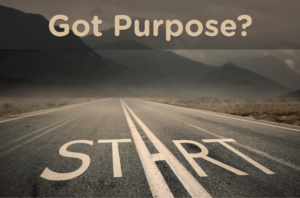 Alison Rees of Hoerbiger says: Tim has helped our team flourish. His focus on performance and values helps managers to thrive and be excited about what they do. He is not only an excellent coach but performs as a wellness consultant helping managers deal with the pressure and stress we all endure in auto manufacturing. If you want a Hamilton Executive Coach look to him!
Rob Evans CEO of Backpacker College Waterloo says: Tim has helped our company grow into what it is today. He keeps the executive focused on clear balanced performance. I would recommend him to help any team reach their fullest potential.
Sometimes life presents a challenge as a Hamilton Executive Coach we can help!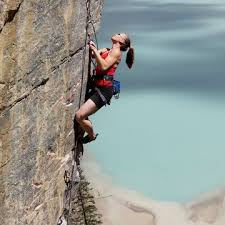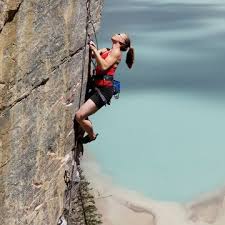 As we grow teams see the need to come together. Knowing a common purpose is critical. A clear compelling purpose. It is not just about fixing problems. This is the first step you need to take as a leader. A clear compelling purpose is what brings teams together.
As a Hamilton Executive Coach, we help teams focus. The teams we work with need clarity of roles to deliver the product or service that drives what we do.
The team we work on is something greater than ourselves. This is the collective purpose clearly defined.
Our Hamilton Executive Coach helps teams find that collective purpose.
Purpose needs to be tangible and real. It needs to connect to clearer roles, plans, and goals.
Holding teams accountable to this reality is what we do as a Hamilton Executive Coach.