How to Deal With Depression
How to Deal With Depression is a question that has no easy answer. I have been working with people who experience deep rooted depression and those who it comes and goes. The answer is different for each individual.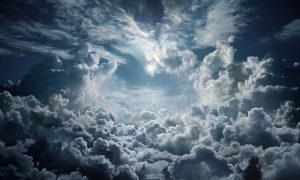 The reality is the clouds will come but there is always holes in them and the sun does peek through. We need to remember when we felt well. Here are some tips on How to Deal With Depression…
Depression generally isn't a disorder that you can treat on your own. But in addition to professional treatment, these self-care steps can help: If you need support I am here.
Stick to your treatment plan. Follow what you have learned
Learn about depression. You can never know enough about yourself and methods for looking at live events with focus taking off the sunglasses to see the light!
Pay attention to warning signs. Watch for warning signs. Develop a plan when warning signs occur. Who to call. When to see the Dr. How to talk to the Dd and advocate for your plan.
Avoid alcohol and recreational drugs. It may seem like alcohol or drugs lessen depression symptoms. This is untrue. Alcohol is classified as a depressant. It is not a way to cope. Hope is in finding ways that bring peace to the mind and this can be found in faith. This is God or Good Orderly Direction!
Take care of yourself. See a therapist that is affordable and you can see long enough to make the changes you need to make. Do thing s you enjoy even if you do not feel like it. I call this forced fun.
My sessions are covered by insurance are are a sliding fee scale!
Call now hope is here we can deal with this depression