Marriage Help
Many couples need marriage help. I have been working with couples for over 20 years and have been with the love of my life for 30! We need to know what we want to be together, what is the picture we would like our marriage to be. How to do this is explained in my book Picture Your Life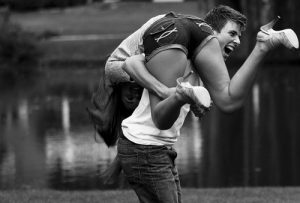 It is interesting that many of the couples looking for marriage help do not know how to have fun anymore. They are wrapped up in kids, family, and work. We need to take the time to be one.
Marriage is about being united. it is critical to learn how to communicate but we need to get beyond how to fight. We need to learn to stoke each other. Do we look to the good, do we acknowledge the good, are we respectful to each other, to our kids?
No one can truly know what goes on inside a marriage except the two people involved, but researchers are getting increasingly good glimpses at what makes couples tick, how relationships are stressed and what factors can keep the spark alive.
The goal: To find out what keeps love alive and couples together. Putting marriage under a microscope has resulted in new long-term studies that are showing better than ever how a birth or simple boredom can drain a union.
How to fight boredom
How can couples get close if they're feeling bored? Sharing novel activities with each other — like taking a cooking class or learning to ski. Do a dance class. The salsa spices up any couple!
Find the spark. Light it. It is still in both of you. I can help. Many couples have found that lost sense of who they were with my support. Hope is just a call away!
Marriage Help does not have to be complicated