I want to give you hope about marriage. When issues arise it is hard to see beyond them. The reality is we will all have issues. Living with another person is not easy. The conflict we have can make us closer and this why I have so much hope for marriage counseling.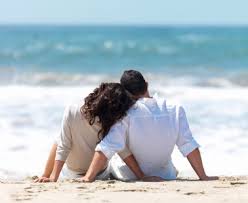 I have been helping couples for many years. I find that when we focus on things beyond how to fight better things really blossom.
The stats on marriage counseling are fantastic. According to the American Association of Marriage and Family Therapists 93 % of couples got the tools they needed. They got the help in less time than individual counselling. If you go for help early there is even greater chance for success.
Marriage Counseling does work!
Marriage stats can be alarming some say 50 % of marriages fail. But that is changing with the younger generation! People are not getting married as young. They are thinking about it more. The pressure is not as great from society. All this is changing the success rate of marriage.
Don't give up before you even start to get help. I have helped so many couples find how they want to live together. This takes negotiation with dignity, poise and grace! We do not realize much of how we relate to others gets down to how we negotiate! Who will take out the trash? Should the socks stay on the floor for the day? Who will pick them up? Will they ever get picked up? Better to deal with the socks now or maybe they can stay on the floor. It is all up to how you negotiate.
Life is about the small stuff. Some say don't sweat the small stuff BUT WE DO! Socks on the floor do not drive me crazy if they are gone by noon! For my wife it is as soon as she gets up. Look at my other posts about marriage there is so much we can do to live a wonderful life as a married couple!
If you would like Marriage Counseling support I am here!