What are anxiety attacks will be explained. This is post # 4 of 25 Panic Situation Solutions.
There are so many reasons for what are anxiety attacks. This is why I like to explain Panic Situation Solutions. Each situation is different.
Sometimes it feels like we are trapped!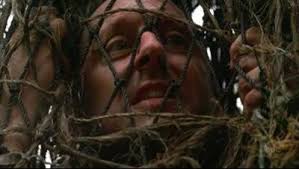 You can get out!
PLEASE SEEK HELP!
I am here and can be contacted at the bottom of the page.
Other posts on what are anxiety attacks are posted as well please click on the blue word panic by filed under at the end of the page.
My book Picture Your Life is about contentment. Panic is ingrained in many things please take a look at my book and see how peace that is long-standing can be found.
The Panic Situation Solution we are going to look at is thinking your husband is being dishonest with you.
You hear from a friend that your husband was not where he said he would be last night. He is at work and you cannot contact him.
Your mind is racing with thoughts of what he might have been doing.
You feel sick inside. Your head is pounding and you are short of breath. It feels like you are detached from your surroundings.
You asked what are anxiety attacks?
This is it!
It is no fun but the question is what you are going to do about it. It feels like the world is crashing in on you.
You need to take a hot bath with lavender if you have it. Sink deep into the tub. Now think.
This is an anxiety attack. I do not know for sure where my husband was. He has been trustworthy in the past. I have no reason to not trust him.
Many times our feelings take over. It does not make our thoughts true. If a person we love has done something to break our trust healing can happen. A plan may need to developed to build trust again.
Anxiety attacks can heal and be dealt with