A severe panic attack can be controlled! This is post # 3 of 25 Panic Situation Solutions.
There are so many reasons for what causes panic attacks. This is why I like to explain Panic Situation Solutions. Each situation is different.
PLEASE SEEK HELP!
I am here and can be contacted at the bottom of the page.
Other posts on having a severe panic attack are posted as well please click on the blue word panic by filed under at the end of the page.
My book Picture Your Life is about contentment. Panic is entrenched in many things please take a look at my book and see how peace that is long-term can be found.
The Panic Situation Solution we are going to look at is feeling trapped in the house after a severe panic attack.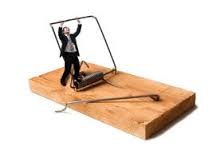 The good news is you can escape.
After a severe panic attack going out can seem very scary the answer is in the NOW.
Deal With Your Severe Panic Attack With The NOW
No way are you going to die from this.
Only you can fix it
Wow the NOW works
How you get out of the house after a severe panic attack is to tell yourself there is No way you're going to die from a panic attack. No one ever has and you are safe. Feelings are not facts. Talking yourself into the facts is an important step in dealing with panic. Why believe a lie that you are going to die!
Only you can fix this. You may need support a severe panic attack SUCKS! They are awful. You are the one who has to deal with your mind. No one else can when panic strikes.
Wow the NOW does work. The NOW is safe 99% of the time. You have a warm bed to climb into. People love and care about you. You will not go to bed hungry. The NOW works anxiety is the future.
Knowing your safe in the NOW is a real wow.