How to prevent panic attacks depends on what we are experiencing. Let's explore how to prevent panic attacks when we have to speak in a large group like a family reunion. This is # 10 of 25 Panic Situation Solutions that I have posted each one focusing on a different reality.
Sometimes we may feel trapped in large groups and think we may just lose it!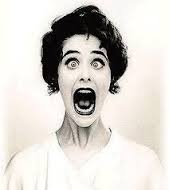 The first thing we need to do is know that we are in control even if we feel like screaming "I need to get out of here."
How To Prevent Panic Attacks Like This Explained
If you would like support with how to prevent panic attacks please contact me below I would love to help you.
The first thing you need to do if you know you have problems in a large group is to plan how to handle being in them. Can you sit at the back? Make sure you have a way to exit the group. You may want to think of what you might say to exit the group. Using the washroom works well!
Next make sure you do not avoid groups but you may want to plan what group you want to start with. Does going to a movie only freak you out slightly compared to a large family reunion? Then go to a movie. Next go to a small party and build yourself up for the family reunion.
Are you worried what people might ask you? Plan what you might say at the reunion. You can even have a small sheet of paper in your pocket to give you comfort so you know what to say.
More Panic Situation Solutions are on my blog. Go to the bottom of the page to Filed Under and click on the blue word panic.
My book Picture Your Life is all about contentment and how to keep peace in your life.
How To Prevent Panic Attacks Is Do-able!!!