What is an anxiety attack is going to be explored from a practical perspective. This is post # 1 of 25 Panic Situation Solutions. To know what is an anxiety attack is not going to prevent one. I have been living with acute anxiety my whole life and have been a therapist helping people deal with their anxiety. Let's look at a specific situation so you can see from a real perspective what is an anxiety attack. The light will shine and you will get through this!
I can give you a helping hand.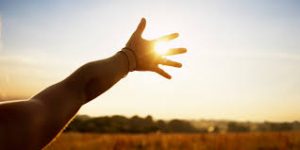 You're at work and are having a day from hell! Then your boss comes in a huff and says he has something he needs to have done ASAP. There are 20 other things if you do not do ASAP there will be 25 other people upset with you.
Your heart starts to race.
You feel sick to your stomach.
Spinning starts to happen and you feel you may pass out.
Now you know what is an anxiety attack!
The question is what you can do to survive the attack. The first thing you need to say to yourself is: "this is an anxiety attack and I will not die." Find a place of comfort even the washroom. Others do not know what you experiencing so do not freak out about that.
As you calm down and you see that the anxiety attack is passing you need to see how to deal with the situation. Anxiety attacks are a medical issue and you do have the right to take the day off. But this is not always realistic.
Having a written plan can help. You may want to ask your boss to help you prioritize. The burden is on your employer if expectations are unrealistic.
PLEASE SEEK SUPPORT! I am here and can be contacted at the bottom of the page.
Other posts on what is an anxiety attack are posted as well please click on the blue word panic by filed under at the end of the page.
My book Picture Your Life is about contentment. Panic is rooted in many things please take a look at my book and see how peace that is lasting can be found.